PHASE I
2020 - 10 GW
Success
PHASE II
2030 - 300 GW
Challenge
Africa Renewable Energy Initiative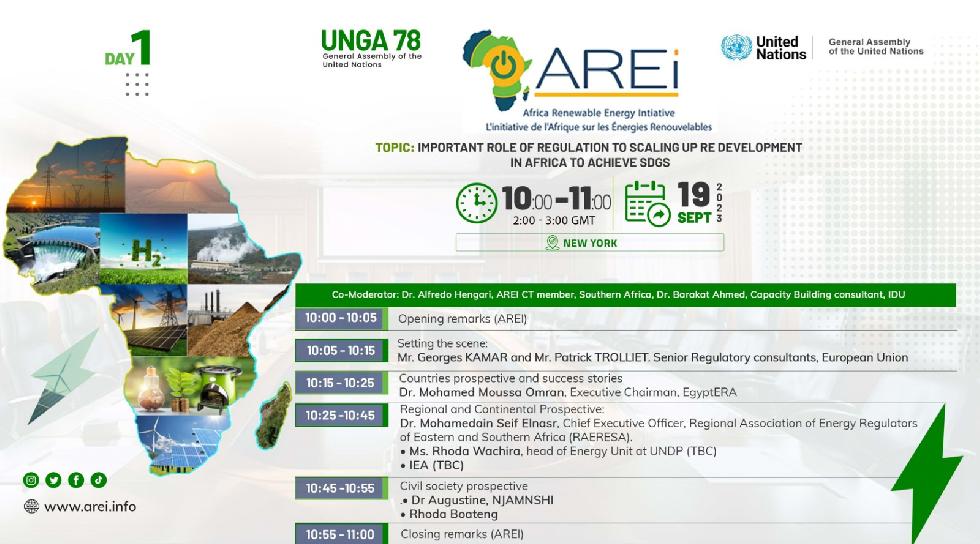 AREI (Africa Renewable Energy Initiative) is a transformational initiative founded and led by Africa to accelerate, scale up and utilize the continent's enormous renewable energy potential.
The initiative focuses on developing integrated solutions to increase access to clean energy services, improve human well-being and put African countries on a path to sustainable and climate-friendly development.
When the Initiative was launched in 2015, AREI aimed to install 10 GW from renewable energy sources in 2020 (Phase I - Successful) and at least 300 GW in 2030.